Funding and Donations
Skagit County Master Gardener Foundation (SCMGF) is a 501(c)(3) nonprofit organization. The SCMGF mission, in partnership with WSU Extension, is to support Skagit County home gardeners by promoting science-based gardening practices and education.
Help Support the
Skagit County Master Gardener Foundation (SCMGF)
Direct Donations
Direct donations by check are gratefully accepted and can be made to:
SCMGF
P.O. Box 2801
Mount Vernon, WA 98273
You can also donate by PayPal or Credit Card.  Click below.
The Master Gardener program is sponsored by Washington State University (WSU) Extension.  Master Gardeners undergo an extensive training program and internship supervised by WSU.  Once certified, they assist the Extension in providing information to home gardeners about sound and sustainable gardening practices.
This mission is shared by the Skagit County Master Gardener Foundation (SCMGF).  However, the responsibilities of a Master Gardener and the responsibilities of SCMGF are not identical.  Master Gardeners represent WSU as they educate the public about research-based best gardening practices.  SCMGF is a 501(c)(3) organization that raises money to support the Master Gardener program, operates the demonstration garden in Mount Vernon, and facilitates the exchange of ideas and information with WSU to provide optimal community support.
Master Gardeners are responsible for a variety of programs, including Plant Clinics in Anacortes and Burlington, seasonal 'Ask a Master Gardener' booths at farmers markets and fairs, Know & Grow lectures, DIG-IT elementary school programs, and many other community outreach programs.
Except for our part-time WSU Extension Master Gardener Program Coordinator position and the annual training program, all Skagit County Master Gardener programs, including the Discovery Garden, are funded through the efforts of Master Gardener volunteers in conjunction with SCMGF.
Amazon Smile
Amazon Smile is a way for you to support SCMGF every time you shop, at no cost to you. You'll find the exact same low prices, vast selection and convenient shopping experience at Amazon.com, with the added bonus that Amazon will donate a portion of the purchase price to your favorite charity.
Go to Amazon Smile for more info.  When you sign up, select "Skagit County Master Gardener Foundation" as your charitable organization.
Fred Meyer Community Rewards
Link your card to help SCMGF while still earning Rewards Points, Fuel Points and Rebates.  Every quarter, Fred Meyer makes a donation to participating non-profits based on the spending of Rewards Customers.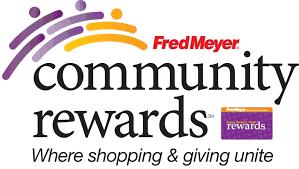 -Go to www.fredmeyer.com/communityrewards
-Click on "Link your rewards card now"
-Link your rewards card to our non-profit number QX885