About Us
Skagit County Master Gardener Foundation (SCMGF)
The SCMGF is a 501(c)(3) nonprofit organization that supports and promotes the Washington State University (WSU) Extension Master Gardener (MG) program in Skagit County.  SCMGF is a member of the Master Gardener Foundation of Washington State (MGFWS). We currently have three representatives that serve on the MGFWS board.
Mission
The SCMGF mission, in partnership with WSU Extension, is to support Skagit County home gardeners by promoting science-based gardening practices and education. How this partnership works:
- MGs are trained and certified volunteers who work with WSU Extension.
- SCMGF raises funds to support the MG program, operates the Discovery Garden, assists MGs in our clinics, recognizes MG volunteers' achievements, and supports educational programs for MGs and for public outreach events.
- SCMGF facilitates the exchange of ideas and information with WSU Extension and serves as advisor to the WSU Skagit County Extension Director and MG Program Coordinator.
MGs are encouraged, but not required, to join the SCMGF. Only SCMGF members may serve on the board, vote on board membership, and vote on matters presented to the foundation.
History
Washington State launched the nation's first Master Gardener program in 1973. In the first year, approximately 120 MGs from King and Pierce Counties were trained and 7,000 clients were served. Today, over 3,600 MGs volunteering in 32 of Washington's 39 counties serve more than 250,000 clients each year.
The Skagit County MG program started in 1977 when our first plant clinic opened. In 2019, Skagit County MGs volunteered 20,617 hours to achieve the goals of our Skagit County program and the foundation that supports it. Now Skagit County has over 150 certified Master Gardeners and up to 25 new interns each year.
The Skagit County Master Gardener Foundation (SCMGF) was formed in January 1995 as a charitable and educational nonprofit organization intended to raise funds for the Skagit County MG program. In 1996, SCMGF entered into a formal and ongoing agreement with WSU Northwestern Washington Research & Extension Center (NWREC) and WSU Skagit County Extension to launch a two-plus acre demonstration garden on WSU-NWREC property in Mount Vernon. The initial Discovery Garden opened in 1996 with 14 garden areas. Today, the garden hosts 27 garden areas as well as structures for community outreach and 2 production greenhouses. The purpose of the Discovery Garden is to inspire and educate the public. Read more about the garden and come by for a visit !
Support the Skagit County Master Gardener Foundation

Master Gardeners are responsible for a variety of programs, including Plant Clinics, seasonal 'Ask a Master Gardener' booths at farmers markets and fairs, Know & Grow lectures, DIG-IT elementary school programs, and many other community outreach programs.
Except for our part-time WSU Extension Master Gardener Program Coordinator position and the annual training program, all Skagit County Master Gardener programs are funded through the efforts of Master Gardener volunteers in conjunction with SCMGF.
Direct Donations
Direct donations by check are gratefully accepted and can be made to:
SCMGF
P.O. Box 2801
Mount Vernon, WA 98273
You can also donate by PayPal or Credit Card. Click below.
Fred Meyer Community Rewards
Link your card to help SCMGF while still earning your own Rewards Points, Fuel Points and Rebates. Every quarter, Fred Meyer makes a donation to participating non-profits based on the spending of Rewards Customers.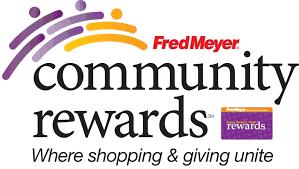 -Go to www.fredmeyer.com/communityrewards
-Click on Link your rewards card now
-Link your rewards card to our non-profit number QX885