Events
Plant Clinics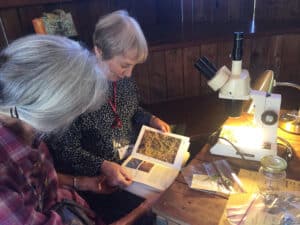 Master Gardeners can help with garden problems, plant/pest identification, growing food, plant recommendations, native plants, pollinators, soil, composting, and more.
Learn more
Ask a Master Gardener Booths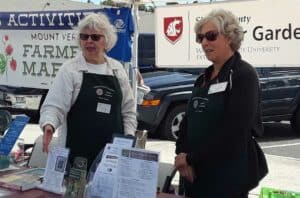 Visit us at Skagit County Farmers Markets for advice on plants, trees, landscaping, and pests. We also have booths at public events such as the County Fair. Check the events calendar for a complete list of dates and times!
Anacortes: Saturdays (3rd Saturday in May through 2nd Saturday in Oct) from 10am-2pm. Plant Clinic and Information Booth is in the Depot.
Concrete: Next to Last Saturday (Jun-Aug) from 10am-1pm at the Concrete Community Center
Mount Vernon: 1st Saturday (Jun-Sep) from 9am-2pm at the Riverfront Plaza
Sedro-Woolley: 3rd Wednesday (Jun-Sep) from 3-7pm at the Hammer Heritage Square
Special Events: Home Shows, Plant Fair, Skagit County Fair
See dates