Composting Area
Overview
Magic happens here! Throughout the growing season, the sorted and chipped prunings, browns and greens are com­bined and turned. Mother Nature does her part and gives us nutrient-rich compost in a year.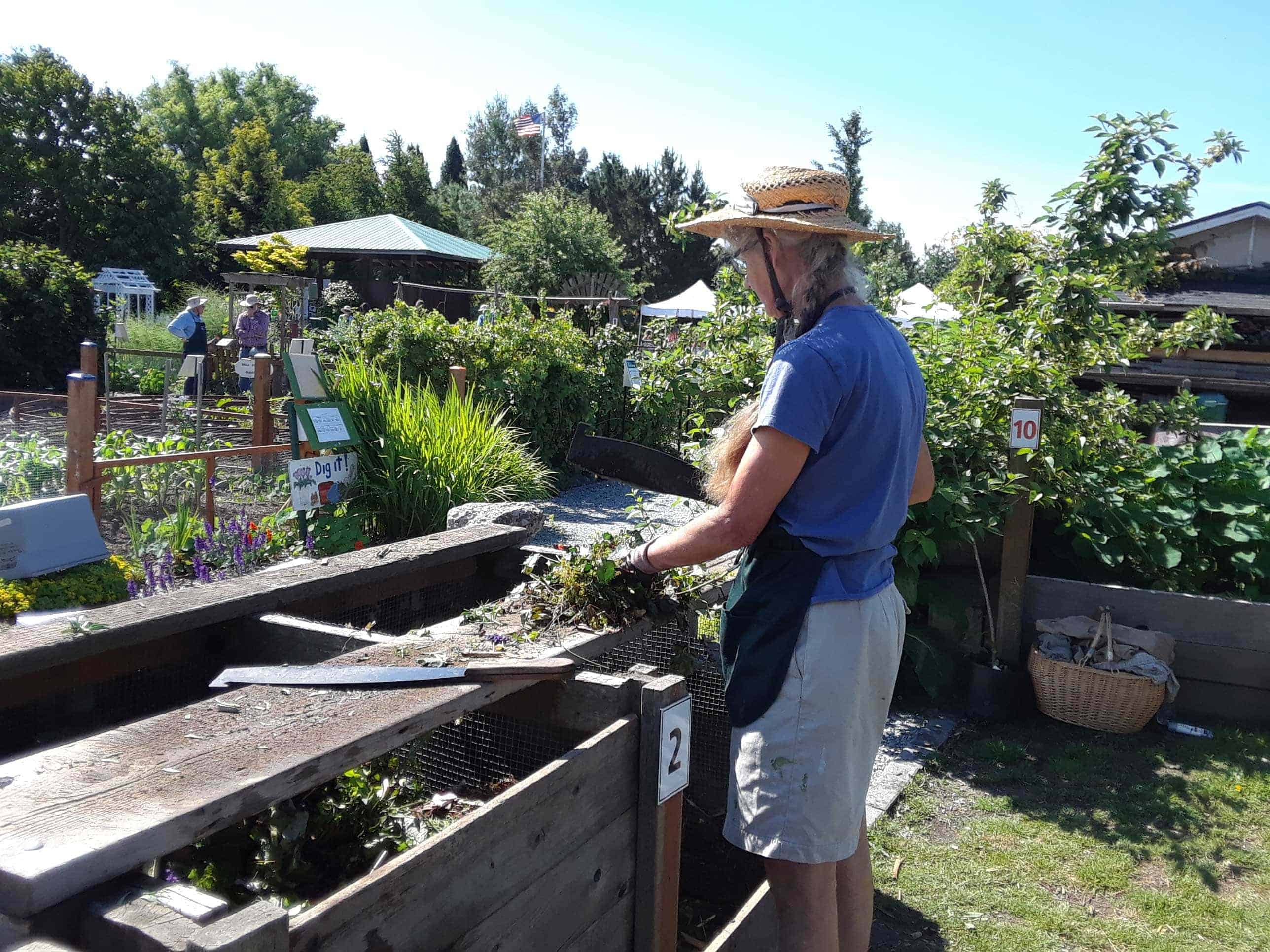 Backyard Composting
Curious about compost?  Composting reduces waste and provides an inexpensive treatment for home gardens and landscapes.  Download the
WSU Backyard Composting Bulletin
.
What about worms?
Build your own worm composting bin.  This one was built using scraps from a demolished deck.