2023 Master Gardener Plant Fair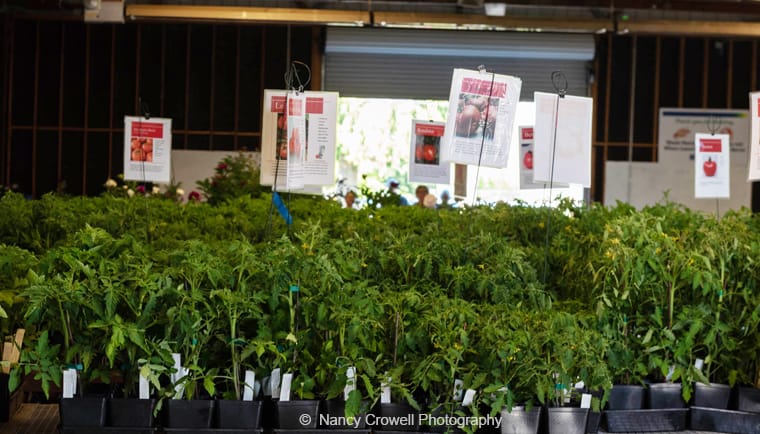 2023 Skagit Master Gardener Plant Fair
Enjoy fun for the whole family - Saturday, May 13, 2023

By Claire Cotnoir and Hank Davies, Skagit County WSU Extension Master Gardeners and Co-Chairs of the 2023 Plant Fair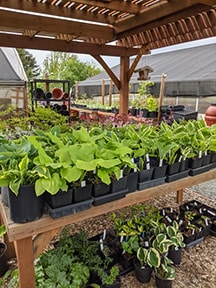 This exciting annual event kicks off the Skagit Valley gardener's summer with thousands of quality garden plants for sale, all locally grown or selected by Master Gardeners and chosen for success in our Skagit Valley environment. The Annual Skagit County WSU Extension Master Gardener Plant Fair is set for Saturday, May 13, 8 AM – 2 PM at the Skagit County Fairgrounds located at 501 Taylor Street in Mount Vernon. Parking is free – admission is free and the fun and knowledge you will gain is free. Follow the signs to the County Fairgrounds South entrance on Taylor Street. Be sure to tell your friends and neighbors about this exciting annual event.
This year's Plant Fair perennial flowers and annual starts feature some spectacular varieties. You will find starts for exciting plants such as the fabulous Lisianthus – which is very difficult to germinate (we have done the hard part for you!) and we are excited to offer these other exciting varieties at this year's Plant Fair.
Lisianthus - a rare and beautiful rose-like plant! A wide variety of colors will be available including, Apricot, Beige Neo, Mint Green, Rouge, Gold, and Metallic Blue
Coleus in a rainbow of colors--great for containers and accent colors
Unusual and unique palette of Snapdragon flowers
A beautiful collection of new Cosmos, including cupcake white, double click cranberry, and apricot lemonade
Amaranth, Zinnia varieties, and of course, Sunflowers
Bells of Ireland and Pumpkin on a Stick!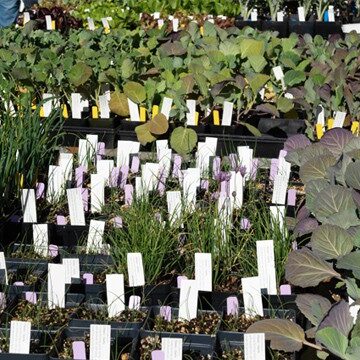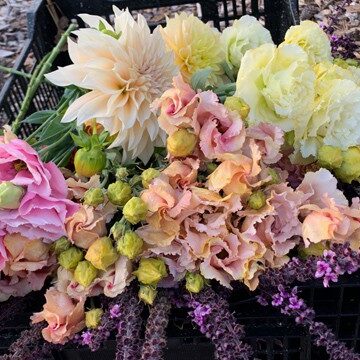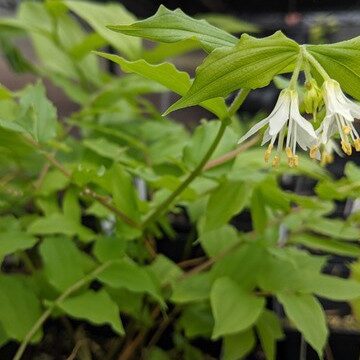 In the vegetable section, the Master Gardener Greenhouse team's goal was to select varieties for uniqueness, plants that are award-winning, and have growing and producing habits that match our location and climate. We are offering plants that do not need a greenhouse to be successful, and that are as disease resistant as possible given our wet weather and short season. A few examples of the vegetable starts you will find include:
A wide variety of Basil including Dolce Fresca Genovese, an award-winning Basil that is compact, disease resistant, and reluctant to flower and bolt. Other Basils include Prospero Genovese, Deep Purple, and Thai.
A vast assortment of hearty and tender herbs including a Dill Leaf variety.
Many leaf lettuce varieties including arugula, Swiss chard, and a slow-to-bolt spinach variety that is also disease resistant.
Some fun Brassica – or you might know them as members of the cabbage family, and a wide variety of eggplant including early, high-yielding varieties of Italian, Asian, and white.
7 varieties of peppers including many that are easy to grow and eager to produce including Bastan, an early ancho as well as Arapaho Cayenne. We are also offering this year Aji Rico, a medium hot award-winning conical pepper variety.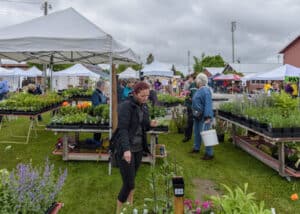 And finally, an array of early melon starts chosen for their flavor and hardiness. Please remember to make a list and bring your boxes as you are sure to leave with many more plants than you ever knew you wanted.
The 2023 Plant Fair covers the entire fairgrounds, both inside all the display buildings and outside. One entire building, Building D will be devoted just to tomatoes. Last year's Skagit County WSU Extension Master Gardener Plant Fair featured over three thousand tomato plants. The tomato starts are very popular and have sold out in previous years. For a complete list of the tomato varieties with descriptions, please go to: https://www.skagitmg.org/home/events/plant-fair/plantfairtomatoes/
Building D, aka the "tomato house", is staffed with veteran tomato experts to help you pick out the right plants for your garden based on your preferences and garden conditions. And they love to answer tomato questions.
In addition to the plants available for sale and the expertise available from knowledgeable veteran local Master Gardeners, Plant Fair visitors will enjoy a variety of vendors selling handcrafted wares like jewelry, glass/metal art, wood sculptures, and even more plants. This year's vendors will be selling bulbs, blooms, potted plants, locally sourced food, and drink in addition to the handcrafted items.
And, we are pleased to announce, based on your suggestions, this year we will have a spot set up where you can park your purchases while you peruse the other garden sections for possibly additional goods you can't live without.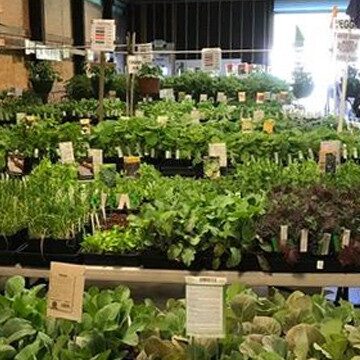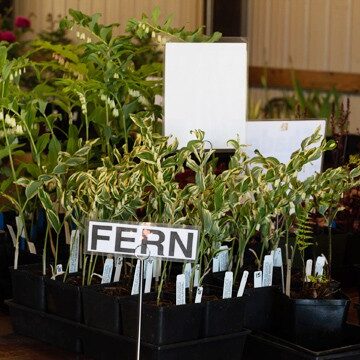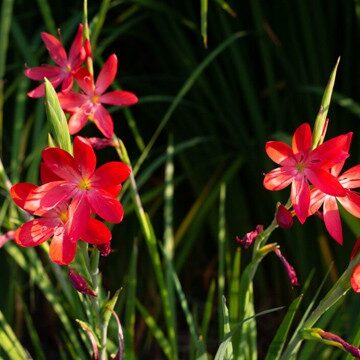 You should also try to make time to attend one of the short gardening presentations offered each half hour from 9 AM to 1 PM. They will be presented in Building B. We are excited to announce the inclusion of a Spanish language presentation on bees. Other topics that will be showcased and presented by our own Skagit County WSU Extension Master Gardeners include tomatoes, questions, and advice. Master Gardeners will also be available on-site including some of our Plant Clinic experts to help you with plant questions and problems. A full list of presentations during the Plant Fair can be found on our website at https://www.skagitmg.org/home/events/plant-fair/
The Master Gardener mission is to support home gardeners by promoting science-based gardening practices and education in a partnership with WSU extension. The proceeds generated from the Plant Fair allow Skagit County WSU Extension Master Gardeners to continue to support that mission.
Plant Clinics are held throughout the summer months and into the fall. You are encouraged to bring your plants and your questions to the Plant Clinics. Information on the dates and places for Plant Clinics will be available at the Plant Fair for reliable, science-based advice and help. For 50 years our WSU Extension Master Gardeners have been helping Washington communities with its gardening needs – providing science-based answers to plant production and plant problems and questions. Skagit County has had an active WSU Extension Master Gardener Program since 1977. For more information please go to our website here: https://extension.wsu.edu/skagit/mg/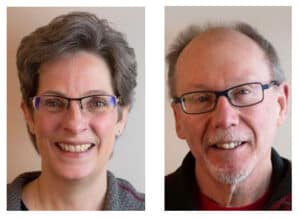 ABOUT THE AUTHORS:
Claire Cotnoir and Hank Davies are the Co-Chairs of the Skagit County WSU Extension Master Gardener Plant Fair and are also co-cordinators of the Japanese Garden in the Discovery Garden on SR 536, west of Mount Vernon.
Questions about home gardening or becoming a Master Gardener, may be directed to: Skagit County WSU Extension Office, 11768 Westar Lane, Suite A, Burlington, WA 98233; by phone: 360-428-4270; or via the website: www.skagit.wsu.edu/mg
Tagged: flower starts, plant fair, plant starts, tomatoes, vegetable starts