Dahlias: To Dig or Not to Dig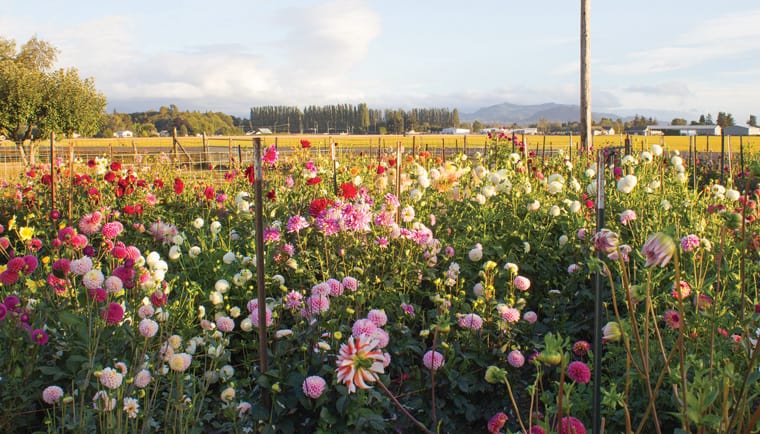 Master Gardeners share their overwintering techniques
By Anne Hays, Skagit County WSU Master Gardener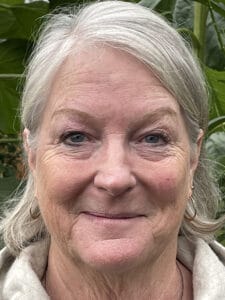 Dahlias, first imported from Mexico and Central America, provide a rich and enthusiastic floral display in Pacific Northwest gardens. Continuous hybridization of Asteraceae has resulted in the development of a plethora of colors, flower forms, and sizes. The blossoms can be as tiny as the minion under 2 inches, or as large as the giant or dinner plate size at over 10 inches. Conventional wisdom incorporated in most PNW and national reference guides for Dahlia growers just about universally recommend digging Dahlia tubers in the fall and storing them in a cool dry place. The reference materials I consulted noted that while dahlias are considered hardy in our zones – digging and storing is their preferred recommendation for overwintering dahlias in our Zones 8-9.
I then looked out my window. My street garden is abundant with tall, healthy dahlias, and I didn't dig them last winter. So, I decided to do a very unscientific survey of WSU Extension Skagit County Master Gardeners to see what their preferences and protocols for digging dahlias and overwintering them indoors.
Master Gardeners are a treasure trove of local gardening knowledge, underscoring the depth of their experience and knowledge and differing opinions. Their gardens represent a variety of unique "microclimates" found in our area. The following is a brief synopsis of replies I received with a notation on where their garden is located.
Karen from Camano has ten years' experience raising dahlias. At first, she was a Dahlia digger, but now she leaves them in the ground after struggling with mold issues trying to store them. She cuts her 150 Dahlia stalks after the first frost, covers them with a layer of mulch and then with sword ferns and rocks to keep water from rotting the dahlias.
Among gardeners, selecting a favorite Dahlia is unique to each individual. Dahlias range in size from under 2" to over 10" and are classified into 18 categories by form. Photo by Anne Hayes
The Thomas Edison dahlia is a beautiful example of the deep vivid hues found among the fifteen different colors and color combinations recognized by the American Dahlia Society.  Photo by Anne Hayes
Though the dahlia's origins can be traced back to the high mountains of Central America, the plants thrive in the moist, moderate climate of the Pacific Northwest, blooming from midsummer until the first frost.